Our History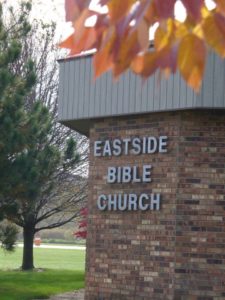 Pastor Steve Weber and his family, along with a few families living on the east side of the river were sent out by Calvary Baptist Bible Church to start a new church. Their desire was to start this church on the east side of the Illinois River.
The new church, Eastside Bible Church, was extremely blessed to be given the opportunity to purchase Mount Carmel Bible Church's building in North Pekin for just $1. On September 12, 2004, Eastside held it's first service. In just two short years
the church building became too small for our congregation.
At this time, Sunday morning services were moved to Georgetown Middle School's auditorium just down the road. A year
later and we'd had outgrown that auditorium. We began praying for God's direction in looking for a new building or a new
site to build our own church.
After much prayer, Morton Bible Church's building became available. We moved to Morton in February of 2007. We are
blessed with plenty of space for Sunday school services as well as a nursery. The building also includes a chapel room,
gymnasium and a full size kitchen.
In 2011, Eastside expanded the auditorium to increase the capacity for Sunday morning