Our vision at Eastside Bible Church is to glorify God with biblical teaching, through spiritual discipleship, and personal relationships to impact our community with the love of Christ.
Leadership Team:
Pastor Steve Weber, Senior Pastor
Pastor Steve Weber graduated from Fellowship Baptist College in Illinois with a degree in Pastoral Theology. He has been in the ministry for over 27 years beginning as a youth intern at the First Baptist Church in Creve Coeur, IL.
Shortly thereafter, he moved back to his home church of Calvary Baptist Bible Church in Peoria, IL. At Calvary, Pastor Weber served in the youth and senior citizen ministries as well as an assistant pastor for a 20 year period. In 2004, he was sent out to start a new church on the east side of the Illinois River. Since that time, he has led Eastside Bible Church as the pastor.
Raised in East Peoria, IL, Pastor Weber is the son of Carl and Edna Weber. A true entrepreneur, his father owned and operated many businesses in his lifetime. Pastor Weber grew up helping his father run these business — most notably Carl's Bakery. After high school, he felt called to pursue a life of ministry and enrolled at Fellowship Baptist College. While attending, he met his wife, Marsha Jones of San Jose, IL. Together, they have two married children, Mark and Sarah. His hobbies and passions revolve around classic cars and rodeo.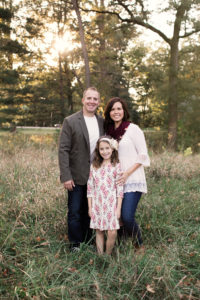 Pastor Kevin Copeland, Assistant Pastor
Pastor Kevin has been at Eastside since October of 2008. As Children's Pastor, along with our leadership, his prayer is that our youth ministries will begin to grow and develop into useful tools for reaching Morton and the surrounding communities with the Gospel.
While attending youth camp, he surrendered to full time ministry. That fall, Kevin began attending Baptist Bible College in Springfield, Missouri.
While attending BBC, Kevin met his wife, Rebecca, He graduated in the spring of 2003 with a Bachelor's degree in Youth Ministry and Bible Theology.
Rebecca and Kevin were married on September 7, 2003, and worked as Youth Pastor in Elkton, Maryland and as Outreach Pastor in Louisville, Ohio.
Luanne Riber, Secretary
Luanne has been the church secretary since June of 2014. Luanne and her husband, David came from Calvary Baptist Bible Church in Peoria, to help with the start of Eastside Bible Church.
David and Luanne live in East Peoria and have been married for 38 years. They have four children and six grandchildren.